Alaska Department of Transportation & Public Facilities issued the following announcement on Jan. 6.
Fairbanks International Airport (FAI) will open a cell phone parking lot to assist those picking up passengers from the terminal. The lot allows people to wait for free on airport property until their passenger has landed, collected their bags and come to the curb.
"FAI is pleased to announce the opening of the Cell Phone Waiting Lot. This much needed addition will decrease concourse congestion and allow a convenient location for residents to wait for arriving passengers free of charge, said Angie Spear Airport Manager. "
The cell phone lot is designed to reduce congestion at the curb and to keep traffic in front of the terminal moving smoothly. The new lot will provide a convenient and safe place to wait until a call is received.
The cell phone lot will be helpful for passenger pick up, the advantage to drivers is less worry about time expiring in the short-term lot, or driving around the terminal. Use of the cell phone lot is available for 30 minutes a visit, vehicles must be attended at all times. Guests may not leave their vehicle to enter the terminal. Cell phone lot is not for commercial usage.
Original source can be found here.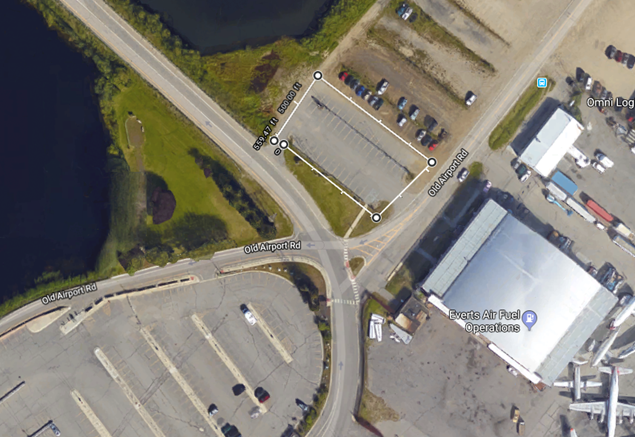 Source: Alaska Department of Transportation & Public Facilities